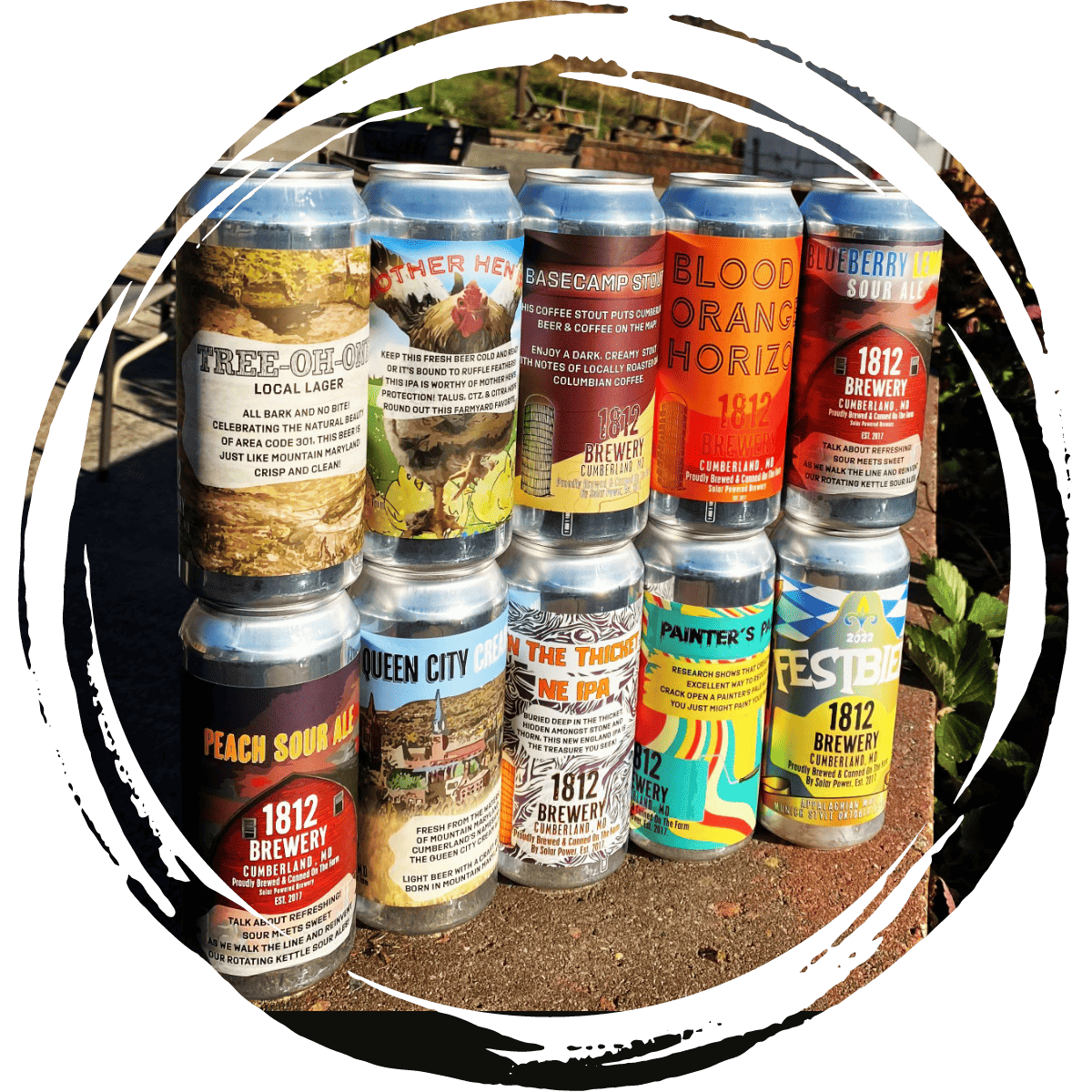 Ideally located in the mountains, our beautiful farm brewery stands proud in a repurposed barn built in 1812.
We opened our doors in 2017 to bring fresh, unique, and delicious craft beers back to Cumberland, Maryland.
Combining American craft ingenuity and traditional European Brewing techniques, we offer a fresh taste to Cumberland while continuing the tradition of brewing in the region.
We're family-owned, operated, and oriented. Not only do we make incredible craft beers, but we've also got space for the whole family – and dogs too!
Take in the views while you enjoy your brews on our large patio area, dance along to some live music, try something tasty from our weekly food truck vendors, and bring the kids along to have fun in the playground.
We can't wait to meet you!
Meet Casey
Head Brewer
Casey's love affair with craft beer and brewing began during his Senior year of college with a Brewery Engineering course at James Madison University.
When his Dad and brother Cory decided to open a microbrewery on their family farm, Casey dove headfirst into his passion for craft beer and the science behind it, earning his master brewer certification in Munich under the best German brew and malt masters.
Fully immersing himself in European beer culture, he also traveled to breweries in Belgium, the Czech Republic, and various regions of Germany to study their flavors, ingredients, and brewing processes.
Whether it be new-world hazy IPAs, fruited sours or German lagers, Casey brings a deep knowledge of traditional brewing techniques and a passion for American craft ingenuity to create the most unique and delicious beers in Maryland!
Great beer, good times
"We spent one night at 1812 Brewery. The host came out to welcome us and gave us directions on where to park. Ample gravel parking lot. Great beer selection and my kids enjoyed the soccer field next to the brewery.
We will definitely stop there again and I definitely will recommend it."
— Harvest Host Testimonial
A wholesome family experience
Everyone is welcome here at our Cumberland farm brewery